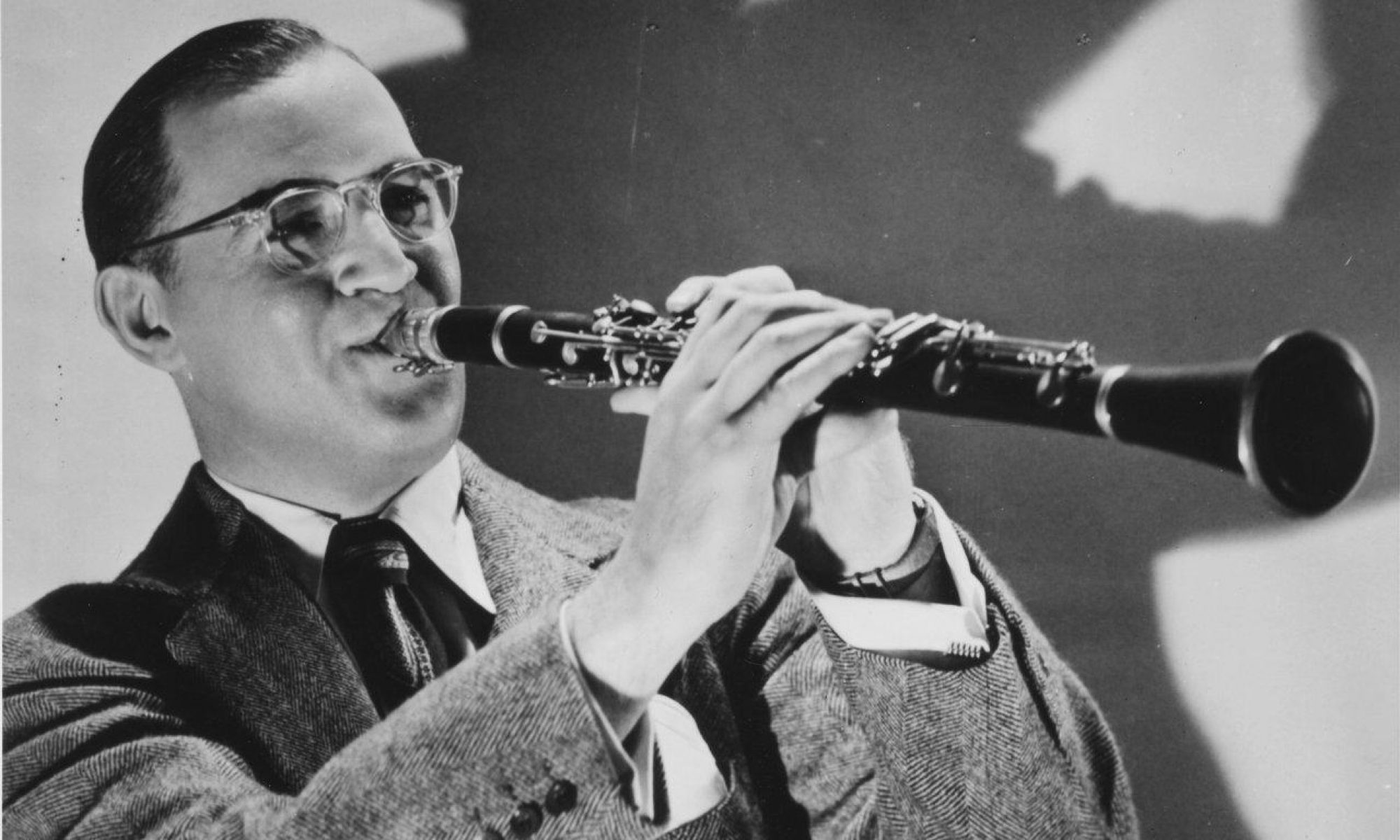 Celebrating Black History Month:
Black & White Keys in Perfect Harmony
Benny‌ ‌Goodman‌ ‌was‌ ‌one‌ ‌of‌ ‌the‌ ‌first‌ ‌musicians‌ ‌to‌ ‌have‌ ‌an‌ ‌interacial‌ ‌band.‌ ‌He‌ ‌‌was‌ ‌instrumental‌ ‌in‌ ‌giving‌ ‌African-Americans‌ ‌a‌ ‌chance‌ ‌to‌ ‌shine‌ ‌as‌ ‌a‌ ‌performer‌ ‌in‌ ‌his‌ ‌band‌ ‌when‌ ‌nearly‌ ‌all‌ ‌music‌ ‌groups‌ ‌were‌ ‌segregated‌ ‌and‌ ‌did‌ ‌not‌ ‌perform‌ ‌together.‌ ‌Mr.‌ ‌Goodman‌ ‌chose‌ ‌African-American‌ ‌Teddy Wilson ‌as‌ ‌his‌ ‌pianist ‌in‌ ‌his‌ ‌jazz‌ ‌trio‌ ‌and‌ ‌from‌ ‌there,‌ ‌he‌ ‌added‌ ‌more‌ ‌and‌ ‌more‌ ‌African-Americans.‌ ‌‌This‌ ‌was‌ ‌groundbreaking‌ ‌not‌ ‌only‌ ‌in‌ ‌the‌ ‌music‌ ‌industry,‌ ‌but‌ ‌for‌ ‌the‌ ‌world‌ ‌in‌ ‌general.‌ ‌He‌ ‌knew‌ ‌that‌ ‌music‌ ‌is‌ the‌ ‌universal‌ ‌language‌ ‌of‌ ‌the‌ ‌arts‌ ‌and‌ ‌nothing‌ ‌more‌ ‌than‌ ‌a‌ ‌musician's‌ ‌talent‌ ‌was‌ ‌important.‌ ‌One‌ ‌of‌ ‌the‌ ‌most‌ ‌pivotal‌ ‌points‌ ‌in‌ ‌musical‌ ‌history‌ ‌was‌ ‌Benny‌ ‌Goodman's‌ ‌1938‌ ‌Carnegie‌ ‌Hall‌ ‌performance‌ ‌which‌ ‌was‌ ‌unlike‌ ‌any‌ ‌other‌ ‌before.‌  ‌Jazz‌ ‌was‌ ‌brought‌ ‌to‌ ‌the‌ ‌main‌ stage‌ ‌through‌ ‌the‌ ‌collaboration‌ ‌of‌ ‌black‌ ‌and‌ ‌white‌ ‌musicians‌ ‌playing‌ ‌together‌ ‌to‌ ‌create‌ ‌a‌ ‌historical‌ ‌performance‌ ‌and‌ ‌recording.‌  ‌Just‌ ‌like‌ ‌black‌ ‌and‌ ‌white‌ ‌keys‌ ‌on‌ ‌a‌ ‌piano,‌ ‌the‌ ‌black‌ ‌and‌ ‌white‌ ‌musicians‌ ‌played‌ ‌together‌ ‌in‌ ‌perfect‌ ‌harmony.‌ ‌Only‌ ‌the‌ ‌music‌ ‌mattered,‌ ‌not‌ ‌the‌ ‌color‌ ‌of‌ ‌skin.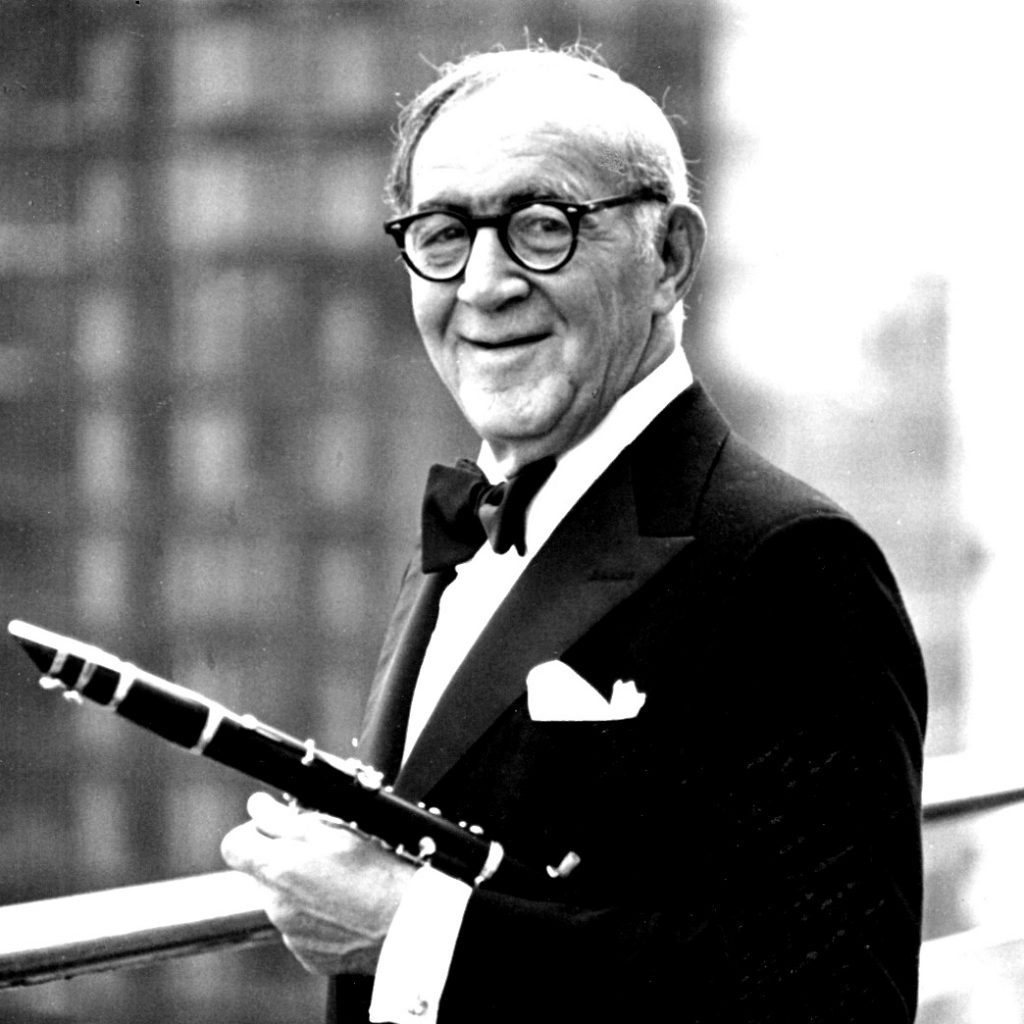 Benny Goodman, born on May 30, 1909 in Chicago, Illinois, was an American musician. Often referred to as the King of Swing, he is best remembered as one of the greatest clarinetists of all time, reaching the height of his popularity in the 1930s when swing was most popular. Goodman died of heart failure on June 13, 1986 in New York City.
CMG pioneered representation for deceased celebrities through our legal expertise and created an opportunity for a deceased celebrity's heirs to retain rights. With over 200 celebrities, it has the largest portfolio of legends to this day. There can be no substitute for experience and skill in the licensing world. CMG's position as the industry leader gives an advantage that other agencies are simply not able to match.